OUR FEATURED INVENTORY
---
NEW SPECIALS
USED SPECIALS
CERTIFIED
UNDER $10,000
UNIQUE
PARTS AND
SERVICE DEPARTMENT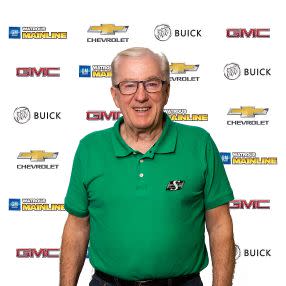 Gerald Merrifield | Owner
Gerald, Owner, has been a part of Mainline since he was 16 years old. Believe it or not, Gerald started from almost nothing. An opportunity was presented by the then-owner Ed Klassen and so Gerald began washing cars, moved to mechanic, into sales, eventually becoming the owner of the business. His drive and integrity got him where he is today!
Gerald is extremely dedicated to his business and really is "in on every deal." Over the years, Gerald has won multiple Dealer awards from GM for Sales and Customer Service. Gerald is proud to have established the other Mainline dealerships with his son Curtis and business partner for 35 years Don Campbell. Gerald eventually sold the other dealerships to his son. Watrous Mainline GM is now a stand-alone dealership.
Gerald is happy to say he has worked with many significant people throughout his life. An honourable mention is Don Campbell. He is also immensely proud to say he works alongside much of his immediate family: his two daughters Kristie and Jill, son-in-law Grayden, nephews Tylor McGrath and Travis, as well as his grandchildren in the summers! When he is not hard at work he can be found spending time with his family, travelling, or motorcycling the open roads!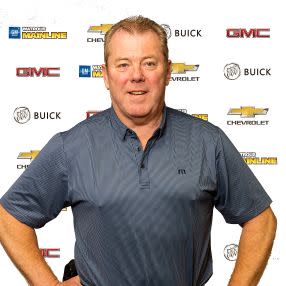 Dale Miller | General Manager
Dale is our General Manager, born and raised in Melville. Before being appointed GM, Dale had been a Gold Member of GM Sales Marketing Guild for over 25 Consecutive Years helping thousands of people find the right vehicle for them.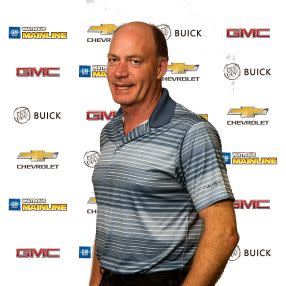 Tylor McGrath | Used Car Manager
Tylor is another long-term member of Mainline. In 1984, Tylor began in the washrack, moved to Oil Change Technician, parts for four years, finally moving to sales where he actively sells new and used vehicles. Tylor's love for the outdoors connects him with many customers. Tylor is also a very active member of our community as he coached ball for 10 years, and has been our local Wildlife Federation President for the past 15 years! Tylor's free time is spent with his family outdoors, whether it be hunting, fishing, snowmobiling or at their cabin!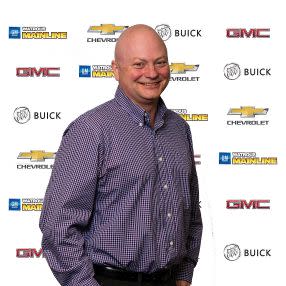 Jeff Siegfried | Sales Manager
Jeff has been a familiar face at our dealership for over 30 years. He was quick to jump at an opportunity to work alongside one of the best, Ed Klassen (before his retirement), in vehicle order and program administration. Jeff has been responsible for ordering over 25,000 new vehicles! When Jeff isn't working, he loves spending time with his family, ideally on a lake whenever possible.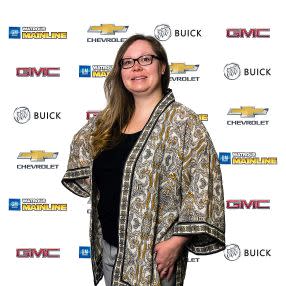 Tara Hayden | Sales Manager
Tara is a friendly and knowledgeable manager who is committed to work with the Sales Customers and Team. She is our 'get it done' gal! Tara loves the fast pace of a work day and most definitely, the clients. "People are interesting; we have the pleasure of working with a lot of fun people with fun personalities!" Outside of work, Tara keeps herself very busy as she runs the 'Jubilee Drive In' through the summer months. Her past time's include camping, watching movies, and traveling on her holidays!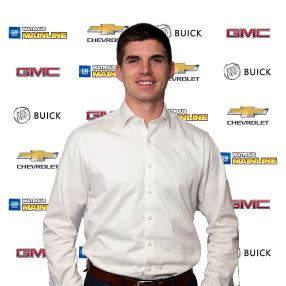 Sam Klassen | Sales Manager
Sam was born and raised in Watrous. As soon as he hit grade 12, he went to play hockey with the Saskatoon Blades. After graduating with the Blades, he signed a 3 year entry-level contract with the New York Rangers. He went on to play 4 seasons of professional hockey in the states and then 3 seasons in Germany. Sam is married to his beautiful wife, Jaylin, and is a proud father to two daughters Avalie and Kate. He is very excited to settle down in Watrous and is looking to continue his career at Watrous Mainline serving his community and clients!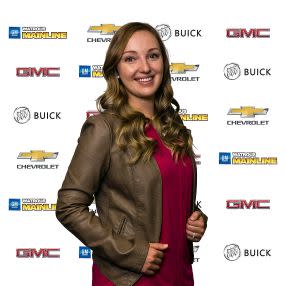 Jillisa Turner | Sales & Leasing/Marketing Mgr
Jill is a hometown girl, born and raised in Watrous, SK; some would say even growing up in and around this dealership. Jill is very hardworking. She loves working alongside her father Gerald and strives to achieve each goal she sets her mind to. Outside of work, Jill loves to spend time with her husband Grayden. Together, they enjoy travelling the world- having checked multiple countries off their bucket lists. They also enjoy hiking, watching hockey, skiing and snowboarding. Jill also loves spending time at the lake and on the farm!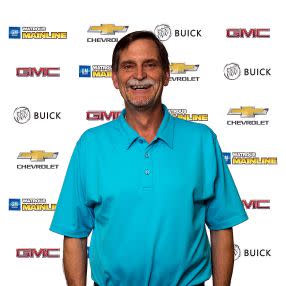 Jason Lindgren | Sales and Leasing Consultant
Jason is a happy face here at Mainline, and has been since 2010! He is synonymous with the Watrous Fun Run Car Show. When Jason finds some free time, he spends it with his family and grand-puppies, Nova and Potus! Jason is very knowledgeable about all aspects of the car business and would be pleased to help you find the right vehicle!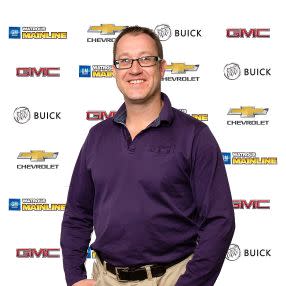 Ron Virtue | Sales and Leasing Consultant
Ron is one of the constants at mainline, working here for over 24 years! Ron is an extremely knowledgeable, easygoing, and patient sales person. He has an immense amount of product knowledge. In addition to sales person, Ron is a proud father, handyman, and is very mechanical!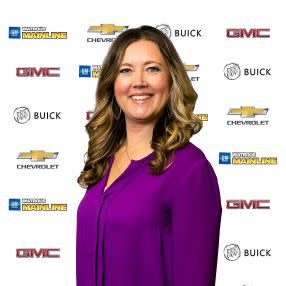 Michelle Redden | Sales and Leasing Consultant
Michelle has been at Mainline since 2001, moving into sales in the year 2006! Michelle is always receiving compliments from her many return customers who are happy with the way they were treated. In her spare time, Michelle loves to travel to hot destinations or to her cabin in the summer.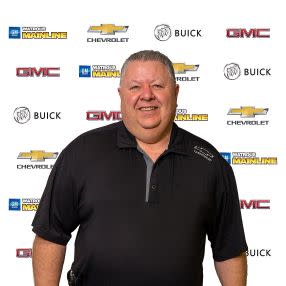 Rodney Fidelack | Sales and Leasing Consultant
For 25 years, Rodney has been involved with the dealership. Currently, when Rodney isn't at work, he can be found showing off one of his restored classics at local car shows. In addition to his love for vehicles, he loves spending time with his family!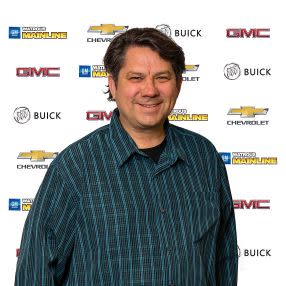 Don Wood | Sales and Leasing Consultant
Don has over 30 years experience in the automotive business. Don is a husband and father. His pleasant, laid-back demeanor will ensure your vehicle purchase experience is a comfortable one! When he can find some spare time, Don loves working on his vehicles at home.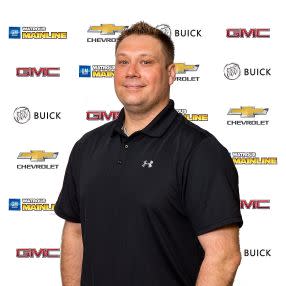 Matt Murdock | Sales and Leasing Consultant
Matt is originally from Watrous, moving away to pursue a career in construction for 15 years before moving back in 2018. Matt loves to go quading and fishing. He is a handyman, proud husband, dog owner, and is looking forward to settle down in town with his Wife! Fun Fact: Matt lived and worked in the Arctic for about 5 years!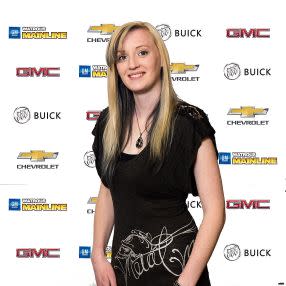 Brittney Bartel | Customer Care Consultant
Brittney is our voice over the phone making sure that your vehicle is suiting your needs and that you are properly looked after! Born and raised in Watrous, Brittney is now settling down in Allan, SK with her spouse Jordan. She enjoys spending time gardening and with her dog Nova! Brittney is also pursuing her Diploma of Horticulture.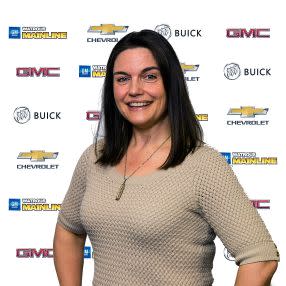 Kristie Pilling | Finance and Insurance
Kristie started washing cars in 1989, took her turn answering phones and for the past 26 years has been sitting behind the Finance desk as a professional Financial Services Manager. Kristie is a wife and mother to three teenagers. She enjoys running marathons, kayaking, figure skating, playing piano, & vacationing with family. Kristie will tailor your vehicle arrangements to suit your wants and needs. ** Fun Fact: Kristie has an Old English Bulldog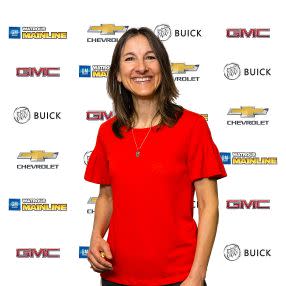 Monica Schafer | Finance and Insurance
Tylor is another long-term member of the Mainline team since 1984. Tylor's love for the outdoors connects him with many customers.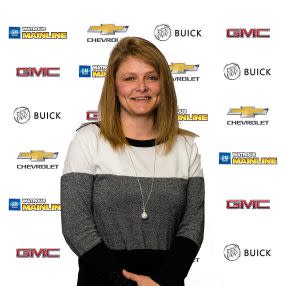 Bobbi Jo Woodman | Finance and Insurance
Bobbi Jo signed on with Mainline, coming from the Automotive Finance field. As a Financial Services Manager, she represents most major lenders and will professionally, pleasantly and efficiently structure your financial arrangements. Driving from Imperial every day, Bobbi Jo knows what it's like to spend time in her Silverado.