Regional Park Campground near Manitou Beach, SK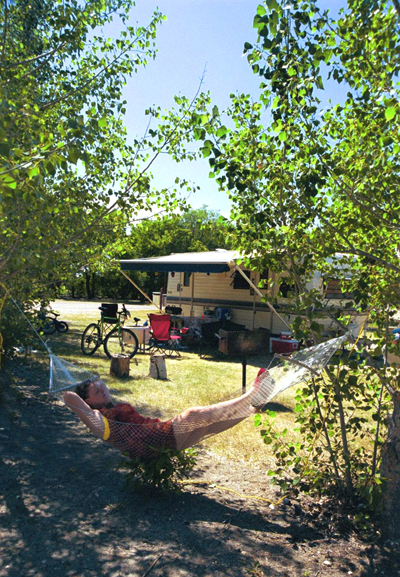 Sales Hours
(866) 839-9889
| | |
| --- | --- |
| Monday | 8:00 am - 6:00 pm |
| Tuesday | 8:00 am - 6:00 pm |
| Wednesday | 8:00 am - 6:00 pm |
| Thursday | 8:00 am - 9:00 pm |
| Friday | 8:00 am - 6:00 pm |
| Saturday | 8:00 am - 6:00 pm |
| Sunday | Closed |
Make Your Visit to Watrous Mainline a Vacation!
From May 1st to Thanksgiving is prime time to take advantage of the Regional Park Campground. Located near Manitou Beach, this is a fantastic spot to camp out for a weekend, recharge away from the electronics, and enjoy all of the therapeutic properties that nature has to offer. On the way there, or perhaps on the way back, you can make a visit to Watrous Mainline and test drive a few vehicles that you're interested in before hunkering down in the wilderness – because why not make car buying an adventure again?
With an endless supply of activities at the Regional Park Campground, there's a little bit of something for everyone! The whole family will enjoy the numerous opportunities to get in the water, such as the mineral pool at Manitou Beach, called Little Manitou Lake. This special body of water is often referred to as the Dead Sea of Canada for its high sodium, magnesium, and potassium content and offers plenty of buoyancy for beginning swimmers. You can also take part in a number of water sports, such as boating and sailing, and your young ones can even attend a swimming lesson at the Watrous Swimming Pool during the summer season!
With plenty of land activities at the Regional Park Campground, as well, our personable staff is more than happy to give recommendations and talk about our favorites. You can stay at the Manitou Springs Resort Hotel right in the thick of things, or bring your own accommodations! Along with 200 campsites and two enclosed camp kitchens, there are a variety of options for pitching a tent or finding a place for a mobile home. Speaking of the campgrounds, they offer a few different varieties, depending on your needs. Many of the campsites come with water, sewer, and electric amenities, and you'll find plenty of clean, modern bathrooms within walking distance, no matter where you are. Enjoy the impressive playground, or pull into a space at one of Saskatchewan's last drive-in theatres, Jubilee, to enjoy a show!
Take a stroll on the nature trail up to Wellington Park Manitou Beach and breathe in the fresh air, or get competitive with a round of tennis and basketball, since both are available options to the public! There are also plenty of opportunities to golf, both mini as well as 9-hole courses. The mini-golf course will certainly be a favorite for the kids – plus, it's an easy walk from the campground!
At Watrous Mainline, we don't see why buying a vehicle has to be all-day affair or has to be stressful. Make a vacation out of a visit to us and take a trip to the Regional Park Campground near Manitou Beach, SK! Give us a call at 866-839-9889 today!
Reviews
I felt confident in my purchase!
May 10, 2017
Friendly and always helpful
April 7, 2017
Straight forward and easy
Saskatoon , SK
May 8, 2017
Well Done!
Saskatoon , SK
May 9, 2017
Everything was just great
Watrous SK.
May 3, 2017
Mainline treats everyone equally with dignity and respect
Saskatoon SK.
May 31, 2017
Second to none!
Watrous SK
May 31, 2017
Great customer service!
Saskatoon SK
May 29, 2017
Will Purchase from Mainline Again!
Moosejaw Sk
June 6, 2017
Welcome and Friendly Staff
Yorkton SK
November 30, -0001
Just was a good experience!
March 29, 2017
Worth The Drive!
Swift Current
March 20, 2017
All Was Good!
Martensville SK
March 29, 2017
Felt appreciated!
Moose Jaw SK
March 31, 2017
Comfortable
March 31, 2017
Great dealership.
Delisle SK
March 31, 2017
They let me win!!
March 31, 2017
Very Happy
November 24, 2016
Quality!
Regina SK.
January 4, 2017
Very helpful
February 13, 2017
Read More