Dead Sea of Canada near Regina, SK
Are you in the area to test drive some vehicles at Watrous Mainline? Why not make an enjoyable day of it and visit the Dead Sea of Canada: Little Manitou. Located in Saskatchewan, Canada, the Watrous and Manitou Beach offers shopping, hiking, walking, and golfing among the number of water activities. Perfect for families, couples, and individuals alike, there's plenty to do while considering your next vehicle purchase!
With a mineral density three times saltier than the ocean, one of the amazing perks of Little Manitou is the inability to drown in it! The salt level makes the human body more buoyant, letting swimmers float on their backs effortlessly. It was actually formed by receding glaciers, filled by underground springs, and is chock full of sodium, magnesium, and potassium. It's been lauded for its curative properties, and, because of it, there's a healthy amount of tourism surrounding Little Manitou Lake. Its name derives from the Algonquin term for "mysterious being," but its success as a tourist hot spot isn't one – Manitou Beach is a resort village and boasts a Mineral Spa, Danceland Dance Hall, a 9-hole golf course, and a Regional Park campground.
This Dead Sea of Canada also has a thriving arts community that you can enjoy while spending a weekend in Watrous, SK. Get the full tour when you explore the Spirit of Manitou Studio Trail, which features local artists and artisans! Follow the self-guided trail to marvel at textiles, paintings, sculptures, and concrete statues, just for starters. Whether you and your family like mini golf or disc gold, you can also enjoy get-up-and-go activities. Between the antique shops, heated mineral pool, and over 200 businesses in the immediate area, you'll be hard-pressed to find something that doesn't pique your interest! Watrous and Manitou Beach also have one of the last three remaining drive-in theatres, so you can even catch a show while you're here! Jubilee Drive-in is open from May to October and plays movies with the beautiful prairie sky as a backdrop. You can even pay a visit to Last Mountain Lake and enjoy the 280 species of birds at this very first officially protected bird sanctuary in North America.
When you come to visit us at Watrous Mainline, whether you're coming from near or far, it's a good enough reason to pay a visit to the Dead Sea of Canada near Regina, SK! Relax and unwind and burn off some energy at this local hotspot. We're located at 208 1st Avenue East, Box 70, in Watrous, SK, right near this mineral-rich little lake. We hope to see you soon!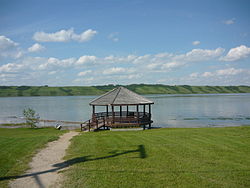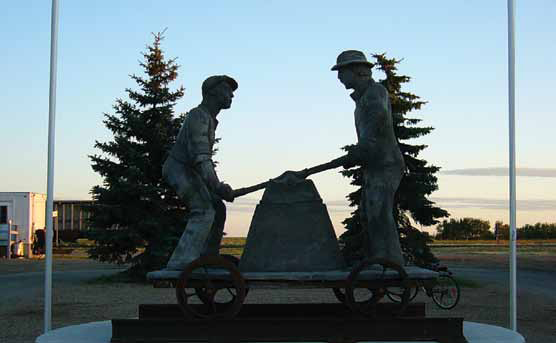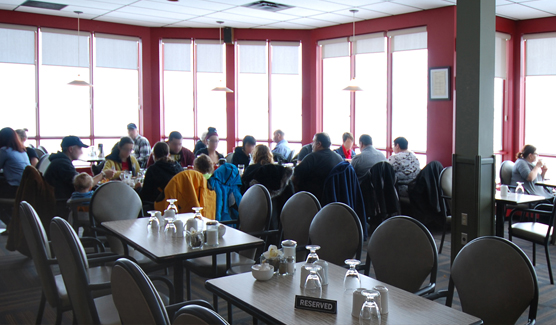 Reviews
I felt confident in my purchase!
May 10, 2017
Friendly and always helpful
April 7, 2017
Straight forward and easy
Saskatoon , SK
May 8, 2017
Well Done!
Saskatoon , SK
May 9, 2017
Everything was just great
Watrous SK.
May 3, 2017
Mainline treats everyone equally with dignity and respect
Saskatoon SK.
May 31, 2017
Second to none!
Watrous SK
May 31, 2017
Great customer service!
Saskatoon SK
May 29, 2017
Will Purchase from Mainline Again!
Moosejaw Sk
June 6, 2017
Welcome and Friendly Staff
Yorkton SK
November 30, -0001
Just was a good experience!
March 29, 2017
Worth The Drive!
Swift Current
March 20, 2017
All Was Good!
Martensville SK
March 29, 2017
Felt appreciated!
Moose Jaw SK
March 31, 2017
Comfortable
March 31, 2017
Great dealership.
Delisle SK
March 31, 2017
They let me win!!
March 31, 2017
Very Happy
November 24, 2016
Quality!
Regina SK.
January 4, 2017
Very helpful
February 13, 2017
Read More
Sales Hours
(866) 839-9889
| | |
| --- | --- |
| Monday | 8:00 am - 6:00 pm |
| Tuesday | 8:00 am - 6:00 pm |
| Wednesday | 8:00 am - 6:00 pm |
| Thursday | 8:00 am - 9:00 pm |
| Friday | 8:00 am - 6:00 pm |
| Saturday | 8:00 am - 6:00 pm |
| Sunday | Closed |